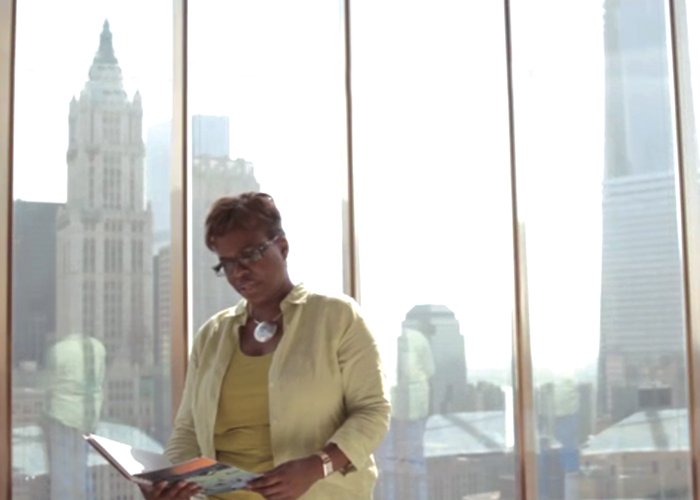 Many thousands of people escaped the towers and the Pentagon after the 9/11 attacks and thousands more lived, worked or went to school in Lower Manhattan. Many of these individuals lost friends and jobs or were displaced from their homes, workplaces and schools. Some have suffered physical and mental health illnesses.
VOICES developed programs to meet the unique needs of 9/11 survivors. Teleconference groups were formed specifically for them. At the Annual Information Forum, sessions were dedicated to survivors' specific concerns and interests. Each year, we have conducted surveys to assess their evolving needs. Interviews of survivors have been conducted as part of the 9/11 Living Memorial Project and the Community Response Program conducted by the VOICES interns.
VOICES offers support services and programs to meet the unique, and evolving,needs of 9/11 survivors. These include: teleconference and in-person support groups; capturing their stories for the 9/11 Living Memorial Project and our Community Response Program; sharing information through our newsletter, conferences, online forums, webinars and programs; and, assisting survivors with WTC Health Program enrollment.
In the aftermath of an act of mass violence or tragedy where there is loss of life and/or injury, those impacted are often in shock and uncertain about how to access critical information. Whether you are a family member who lost a loved one, or someone who survived or witnessed the event, you will need guidance on how to find resources in the days and months ahead.
The spread of the Coronavirus (COVID-19) is the most serious global health threat we have faced in our lifetime. Many communities around the world have imposed much-needed restrictions by implementing quarantines and social distancing to slow down the spread of the virus. What was once a casual greeting, "How are you?" has real meaning in light of the spread of the virus.