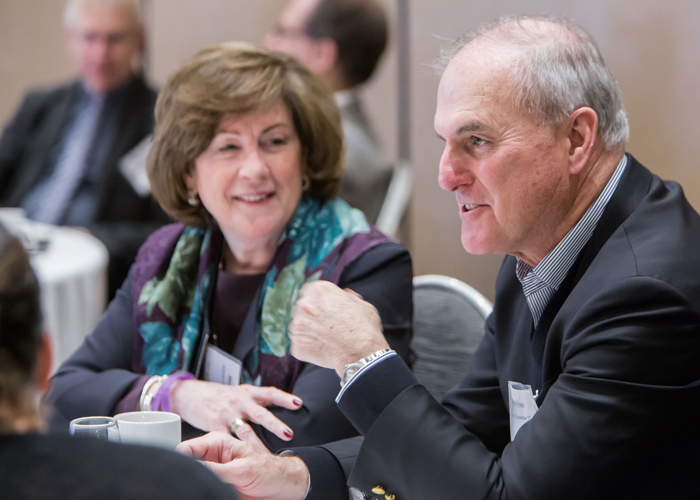 VOICES is fortunate to have longstanding partnerships with subject matter experts and national and international organizations working in the field of victims' services, social services, mental health, public health and emergency preparedness.
Collectively we have a shared vision, to create a world where victims' families and communities impacted by tragedy have the immediate and long-term support they need to ensure healing and resilience in their lives.
National Partners
VOICES acknowledges the dedication and generous donation of time of our partners and volunteers who contribute to the success of our efforts to help victims' families, responders, survivors and communities impacted by tragedy:
9/11 Day
9/11 Memorial Museum
9/11 Ride for Hope
American Express
American Group Psychotherapy Association (AGPA)
Cantor Fitzgerald Relief Fund
Center for Disease Control, World Trade Center Health Program
Center for National Policy/Truman Center for National Policy
Department of Education
ESPN Radio
FealGood Foundation
Grace Farms
Greenwich Associates
Goldman Sachs
Morgan Stanley
Public Safety Canada
Robert Wood Johnson
International Partners
VOICES recognizes that acts of mass violence have no boundaries, and a tragedy often impacts communities worldwide. Working in collaboration with international organizations and government agencies, we assist communities impacted by tragedy by providing information, support and training. Some of our international collaborative partners are:
Air India Flight 182 Victim Association
Canadian Resource Centre for Victims of Crime
France Victimes
International Network Supporting Victims of Terrorism and Mass Violence (INVICTM)
Israel Trauma and Resiliency Center (NATAL)
Jerusalem Peacebuilders
Leadership In Counterterrorism Alumni Association (LinCT)
Operation Kenova, Victim Focus Group
Office for Victims of Crime (OVC)
Oscar Kilo
Public Safety Canada
The Commission for Victims and Survivors
The Portuguese Association for Victim Support (APAC)
Victim Support Europe
Victim Support Netherlands
United Nations Office of Terrorism
Mental Health Experts
VOICES collaborates with subject matter experts, mental health providers and like- minded organizations and institutions who provide support services for those impacted by acts of terrorism, mass violence and other traumatic events.
American Group Psychotherapy Association (AGPA)
Center for the Study of Traumatic Stress
Center for Traumatic Stress, Uniformed Services University
Columbia University Center for Complicated Grief
Disaster Distress Help Line
National Child Traumatic Stress Network (NCTSN)
Imagine, A Center for Coping with Loss
Mass Resilience Center
Mental Health Association of New Jersey (MHA- NJ)
National Center for School Crisis and Bereavement
National Mass Victimization Resource Center
Newtown-Sandy Hook Community Foundation
New York Disaster Interfaith Services (NYDIS)
National Organization for Victim Assistance
Substance Abuse and Mental Health Services Administration (SAMHSA)
The Resilience Center
United Way of Central Jersey
Vibrant
VOAD New York and New Jersey
Academic Institutions
VOICES collaborates with many academic institutions by providing meaningful learning experiences, training and professional development of high school, college and graduate level internship placements.
Bucknell University
Columbia University Graduate School of Social Work
Fairfield University
Fordham University
Kean University
Nathan Weiss Graduate College
Rutgers University School of Social Work
Sacred Heart University
Southern CT University
University of Richmond
University of South Carolina
Public Policy
For over two decades, VOICES Founding Director Mary Fetchet has been a strong advocate for the rights of victim's families, responders and survivors as well as policy reforms to make the country safer.
Along with other 9/11 family members her advocacy efforts include the standardization of the notification process by the OCME of human remains, the Victim's Compensation Fund, the establishment of the 9/11 Commission and implementation of intelligence reforms, and the 9/11 Memorial at the World Trade Center site. The VOICES team, now works tirelessly with national and international agencies and NGOs to promote policies that improve victims' services and alleviate suffering of those impacted by mass tragedy. Learn More.
9/11 Family Steering Committee
Family Advisory Committee for the 9/11 Memorial
9/11 Memorial & Museum
Center for National Policy/Truman Center
Coalition of 9/11 Families
International Network Supporting Victims of Terrorism and Mass Violence (Invictm)
Office for the Chief Medical Examiner of New York City
The National Commission on Terrorist Attacks Upon the United States
Victim Compensation Fund