21st Annual Symposium | Biographies | September 9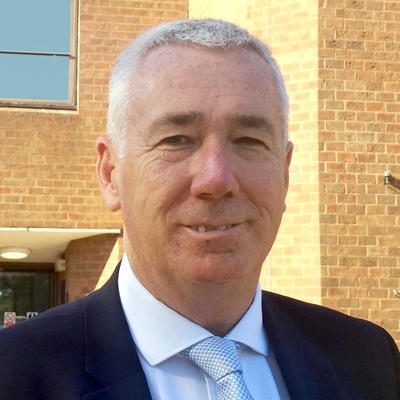 Jon Boutcher
Lead Operation Kenova
Jon is the recently retired Chief Constable of Bedfordshire Police (2019). He is currently in overall charge of Operation Kenova (an investigation into alleged state agents). He has also agreed to undertake investigations into the murder of three RUC officers (October 1982).
This lead to shoot to kill allegations; and the death of female shot in 1972 which the family claim was the result of security forces activity. He has been requested to take charge of a review into the "Glenanne Gang" series of atrocities arising out of a judicial direction, which is estimated to potentially involve over 100 murders.
Jon has been identified for these high profile public confidence cases due to his considerable operational and strategic background in the leadership of covert intelligence gathering tactics. He has a unique senior policing history in running covert and sensitive investigations. Jon is respected for his victim focused approach, putting families at the centre of his investigation, giving them a voice.
He has appointed a victim focus group and independent steering group of respected individuals to ensure transparency and accountability. This has been ground breaking in Northern Ireland and welcomed by all stakeholders.
As a chief constable he built trust and new relationships with communities on a scale not previously experienced in force and led Bedfordshire Police to be the most improved police force in the country.
Jon has a long history in Operational Counter Terrorism and Crime Policing, he was entrusted by other forces to build and oversee a specialist unit responsible for tackling serious organized crime and terrorism across east of England. He was the UK National policing lead for Technical Surveillance, Covert Policing and Undercover Policing. He also held post of National Coordinator for Pursue under UK Contest strategy.
Jon has an impressive record in the position of Senior Investigating Officer in international terrorism cases including:
War crimes committed in Afghanistan;
Operation 'Rhyme' (traced British men who planned mass casualty attacks in USA);
'Manhunt' identifying 21/7 failed terrorist plotters, UK (2005).
His early career saw Jon leading a large team of detectives tackling armed robberies in London as a leader for Scotland Yard's 'Flying Squad' a role in which he received several Judges' Commendations for his work. Jon is an avid football fan, a supporter and board member for UK Police football and a lifetime follower of Derby County Football team.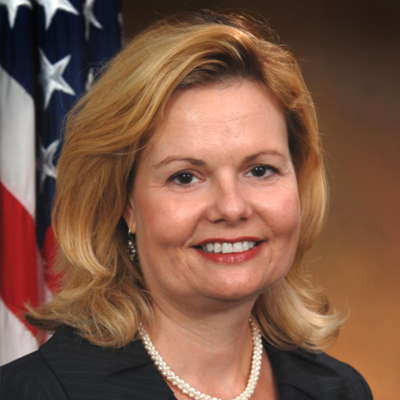 Heather Cartwright
Director, Office of Justice for Victims of Overseas Terrorism, U.S. Department of Justice (Ret.)
Ms. Heather Cartwright was a prosecutor and victim rights and services program leader in the United States Department of Justice for over 30 years. She helped to establish the Department's Office of Justice for Victims of Overseas Terrorism (OVT) and was its director for 13 years, retiring at the end of 2020.
OVT supports U.S. citizen victims of overseas terrorism by helping them navigate foreign criminal justice systems and by advocating for their voices to be heard around the world. Ms. Cartwright also spent 17 years in other leadership capacities in the Department of Justice including: Chief of the Victim Witness Assistance Unit at the U.S. Attorney's Office for the District of Columbia where she managed the largest prosecution-based victim assistance program in the federal court system; Federal Division Director at the Office for Victims of Crime where she developed policy and managed grants for federal victim programs; and coordinator and contributor to the drafting of the Department's Attorney General Guidelines for Victim and Witness Assistance. In addition, she was an Assistant U.S. Attorney for the District of Columbia where she prosecuted violent crimes in the local and federal courts. Ms. Cartwright received both her Undergraduate and Law Degrees from the University of Illinois in Champaign, Illinois.
Throughout her career she has supported victims of terrorist attacks taking place in both the United States and overseas including the bombing of Pan Am Flight 103 over Lockerbie, Scotland, the 9/11 attacks on the United States, and the 2016 Brussels bombings.
On November 3, 2017, the American Bar Association awarded Ms. Cartwright its Frank Carrington Crime Victims' Rights Attorney Award for her leadership in the advancement of the rights of crime victims and contributions over the course of her career to improve the rights of crime victims in the criminal justice system.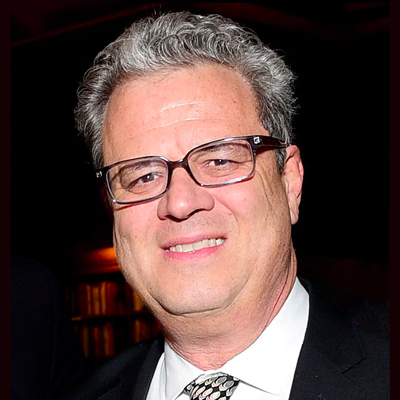 Richard Esposito
New York Police Department ex NBC
Richard Esposito is a highly accomplished media and communications executive whose expertise spans crisis and corporate communications, government and public affairs, change management and investigations.
Prior to returning to the private sector in 2022 and forming a consulting practice his most recent public service was as a Deputy Commissioner at the New York City Police Department, where for he served as a key advisor to the Police Commissioner.
His executive experience includes senior roles at NBCUniversal, where he served as Senior Executive Producer, Investigations; Warner Music, where he was Senior Vice President; the New York Daily News, where he was Sunday Editor; and New York Newsday, where he was City Editor.
He is the winner of multiple Emmy Awards for network news, the prestigious George Foster Peabody Award, multiple Edward Murrow Awards and he shares in a Pulitzer Prize. During his tenure at the NYPD, he served as Deputy Commissioner for Public Information during one of the most critical periods in the department's history – a time of rising crime, a COVID epidemic that struck New York particularly hard, and the Black Lives Matter national protests which engaged millions Americans and had police reform as a key focus.
At the NYPD he created and executive produced branded content and implemented a broad program of executive communications training. An experienced board member, Esposito has served as a board member for the National Consortium for Advanced Policing and for the Christopher D. Smithers Foundation, where he was Treasurer. He is on the Advisory Board of the International Association of Bomb Technicians and Investigators; the Advisory board of Mixolydian, a next generation DNA deconvolution company, and that of IntegrAssure., a risk management consulting firm.
The author of two non-fiction books on law enforcement, he is currently at work on a book about the art of crime writing. He has been a Senior Fellow at the Center for Cyber and Homeland Security at George Washington University.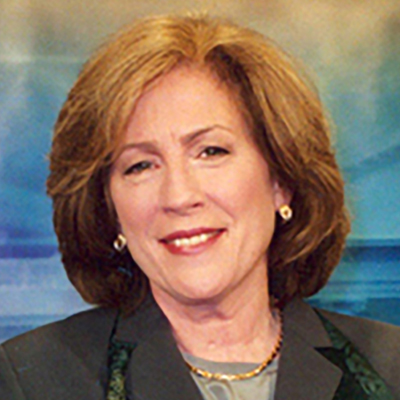 Mary Fetchet
Founding Director, Voices Center for Resilience
Mary Fetchet is the driving force behind Voices Center for Resilience (VOICES), a non-profit organization she co-founded in 2001 following the death of her 24 year old son Brad at the World Trade Center. Her unique background as a mother of a victim, along with over 20 years of expertise as a clinical social worker, influenced VOICES innovative approach.
Using social work practices, she guided the development of programs that provide continuity of care and promote resiliency in the lives of victims' families, responders and survivors. Today, Ms. Fetchet is also helping communities heal after other traumatic events through VOICES Center of Excellence for Community Resilience, an initiative that she launched in 2014.
Under her leadership, VOICES launched the 9/11 Living Memorial Project in advance of the 5th anniversary to document the nearly 3,000 lives lost and stories of survivors. As a clinician, she recognized the importance of commemoration and supporting families through the emotional but therapeutic process of honoring their loved ones in a meaningful way. The 9/11 Living Memorial Project is now an extensive digital collection of over 70,000 photographs and personal keepsakes contributed by thousands of family members. The collection is located on VOICES website and is also a core component of the In Memoriam exhibit at the 9/11 Memorial & Museum in New York City.
A strong advocate for the rights of victim's families and survivors, and public policy reforms to make the country safer, Ms. Fetchet advocated for an appropriate process for the notification of human remains, the Victim's Compensation Fund and the creation of the 9/11 Memorial at the World Trade Center site. She was also instrumental in campaigning for the 9/11 Commission and the implementation of reforms based on their recommendations. She testified before the 9/11 Commission and the U.S. Congress on five occasions.
Ms. Fetchet's work through the VOICES Center of Excellence for Community Resilience includes establishing public-private partnerships, educational initiatives and research projects to document best practices in preparing communities to more effectively respond to the long-term needs of victims' families, responders and survivors. Through a U.S. Department of Justice grant, VOICES produced a publication, Preparing for After, a resource kit of best practices based on interviews conducted with those who responded to the 9/11 attacks; the Oklahoma City bombing; and the shootings at Virginia Tech, Northern Illinois University and Tucson, Arizona. Currently, she is leading several research projects that are examining the long-term needs of families and communities impacted by traumatic events.
An expert on the long-term needs of victims and survivors, mental health care, preparedness, and national security reforms, she has personally advised organizations and federal agencies both nationally and internationally. Ms. Fetchet has made hundreds of appearances on national television and at conferences in the U.S. and abroad, and contributes regularly to print and radio. Her awards include induction into the Hall of Fame at Columbia School of Social Work in NYC, the Social Work Managers Award, Hometown Heroes on DIRECTTV, ABC News Person of the Year, Moffly Media Light A Fire Award and NBC Nightly News with Brian Williams Making a Difference.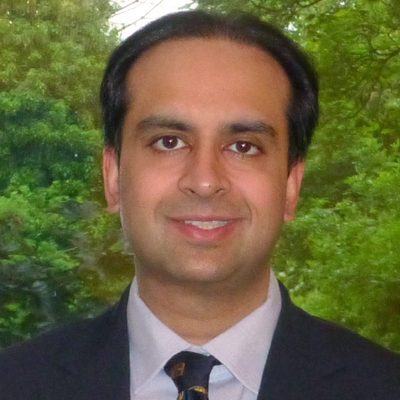 Dr. Sajjan M. Gohel
International Security Director, Asia-Pacific Foundation
Dr. Sajjan M. Gohel has a multi-disciplinary background in global security issues and professional military education (PME). His research includes looking at the ideology and doctrine that feeds international terrorism, the varying tactics and strategies of trans-national political violence, border security challenges, and the role new media plays in strategic communications.
As International Security Director for the Londonbased Asia-Pacific Foundation, Sajjan monitors emerging geopolitical threats, whilst acting in a consultancy role for law enforcement agencies, foreign ministry and defence departments, multilateral organizations, and the international media.
Sajjan is a Visiting Teacher at the London School of Economics & Political Science (LSE). He is also the Editor for NATO's Counter-Terrorism Reference Curriculum (CTRC) which combined the expertise of academia, law enforcement, and defence practitioners. As part of NATO's Defence Education Enhancement Programme (DEEP), Sajjan serves as the Chairman for NATO DEEP's Global Threats Advisory Group (GTAG). Sajjan is also an academic advisory member of the Metropolitan Police's Counter-Terrorism Advisory Network (CTAN).
Sajjan's research is case-study driven and he has fieldwork experience in 23 countries. Sajjan has provided expert witness testimony to numerous political standing committees on the evolving challenges and threats in Ukraine, Afghanistan-Pakistan, Middle East and North Africa.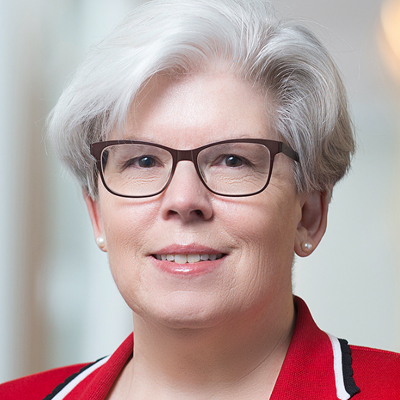 Barbara A. Grewe
Senior Principal for International Strategy and Policy, MITRE Corporation
Barbara Grewe currently serves as a Senior Principal for International Strategy and Policy at the MITRE Corporation. Among Barbara's international portfolio, she led MITRE's support for the Tokyo 2020 Olympic Games.
Barbara's work for the Government of Japan has included evaluating its Cyber Response Coordination Center, its information sharing platform, and its cyber exercise program for critical infrastructure operators. Barbara serves on Japan's National Institute of Information and Communications Technology (NICT), International Advisory Committee. She also works with the State Department on its international cyber capacity building efforts. Barbara is a frequent speaker at international conferences regarding preparing for Olympic Games and other large-scale events and other cybersecurity topics.
Barbara has also been intensely involved in helping the U.S. government implement the recommendations of the 9/11 Commission, including serving as a Senior Counsel of the FBI's 9/11 Review Commission. She wrote the portions of the 9/11 Commission's final report regarding the failures to share information prior to 9/11 and the consequences of these failures.
Prior to joining MITRE, Barbara served for over 16 years in the U.S. government, including as a Senior Counsel on the 9/11 Commission, as Associate General Counsel in the Government Accountability Office, as a federal prosecutor in the District of Columbia, and as a Special Investigative Counsel for the Department of Justice Inspector General.
Prior to government service Barbara worked as an attorney with Covington & Burling and at McKinsey & Company. Barbara is a graduate of the University of Michigan Law School, Oxford University (Rhodes Scholar), and Wellesley College.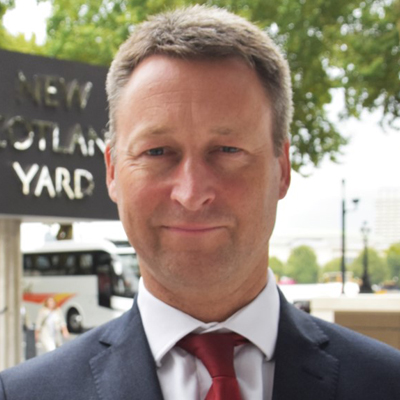 Deputy Assistant Commissioner Dean Haydon, QPM
Senior National Coordinator, UK Counter Terrorism Policing Network (Ret.)
In March 2018, Deputy Assistant Commissioner Dean Haydon was appointed as the Senior National Coordinator for the UK's Counter Terrorism (CT) Policing Network. The CT Policing Network built a worldwide reputation for excellence and is regularly deployed nationally and internationally in the fight against terrorism, official secrets act and war crimes investigations.
He is the President of the LINCT (Leadership in Counter Terrorism) Executive Board, a collaborative network of senior Police leaders and partners from the 5 eyes countries – UK, America, Canada, Australia and New Zealand. In 2019, he was awarded the Queens Police Medal for his distinguished services to Policing, in addition to the FBI Director's excellence award and the Spanish Police Medal of Honour, pertaining to international recognition for his CT work overseas.
Prior to this appointment, he was Commander of New Scotland Yard's Counter Terrorism Command (SO15) managing both London and International Operations. In 2017/18, the UK experienced an unprecedented level of terrorist attacks and associated disrupted activity as well as hostile state acts relating to the Salisbury Novichok poisonings. He was at the forefront of managing and leading the UK response in addition to managing the press and media as the national spokesperson.
During DAC Haydon's 35 years MPS police service he has led the Homicide and Major Crime Command, the Sexual Offences Exploitation and Child Abuse Command, Head of Trident Gang Crime Command responsible for tackling gangs, firearms and serious and organised crime and the Anti-Corruption Command managing high profile internal corruption matters, both in the UK and overseas. He was the National Police Chiefs Council lead for Casualty Bureau coordinating the emergency response in the event of a major disaster or mass fatality incident and in this role he led the UK's response to body recovery in Ukraine for the MH17 aircrash. He is also a CT Commander trained to manage high threat and extreme threat to life operations, a CBRNE Commander and a Strategic Firearms Commander.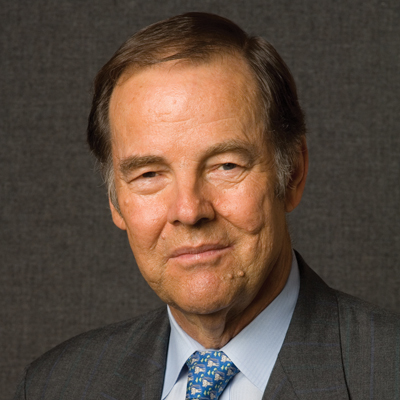 The Honorable Thomas H Kean
Former Governor of New Jersey, Chairman of 9/11 Commission
On December 16, 2002, Tom Kean was named by President George W. Bush to head the National Commission on Terrorist Attacks upon the United States. The Commission's work culminated on July 22, 2004, with the release of the 9/11 Commission Report, which quickly became a national bestseller.
Its recommendations resulted in the largest intelligence reform in the nation's history. Kean served as the chairman of the 9/11 Public Discourse Project, a nonprofit entity created with private funds to continue the Commission's work of guarding against future attacks.
As Governor, Kean was rated among America's most effective state leaders by Newsweek magazine; noted for tax cuts that spurred 750,000 new jobs; a federally replicated welfare reform program; landmark environmental policies; and more than 30 education reforms. He delivered the keynote address at the 1988 Republican National Convention. He was re-elected for a second term by the largest margin in state history. While Governor, he served on the President's Education Policy Advisory Committee and as chair of the Education Commission of the States and the National Governor's Association Task Force on Teaching. He remains one of the most popular governors in New Jersey's history.
Tom Kean served as president of Drew University from 1990 until 2005. During his 15 year tenure, he focused on shaping Drew into one of the nation's leading small liberal arts universities by stressing the primacy of teaching, the creative use of technology in the liberal arts, and the importance of international education. During Kean's presidency, applications to Drew increased by more than 40%; the endowment nearly tripled; and more than $60 million was committed to construction of new buildings and renovation of older buildings, principally student residence halls.
Kean served on several national committees and commissions. He headed the American delegation to the UN Conference on Youth in Thailand, served as vice chairman of the American delegation to the World Conference on Women in Beijing, and served as a member of President Clinton's Initiative on Race. He also served on the National Endowment for Democracy. He holds more than 30 honorary degrees and numerous awards from environmental and educational organizations.
Kean currently serves as chairman of the board of Carnegie Corporation of New York. In addition he has served on a number of corporate boards and is chair of the National Campaign to Prevent Teen and Unplanned Pregnancy, co-chair of JerseyCan and is co-chairman with Congressman Lee Hamilton of the National Security Preparedness Group. He serves on the boards of the Environmental Defense Fund and the Seeing Eye and is the former chair of The Robert Wood Johnson Foundation the nation's largest health philanthropy. He is also a member of the Council on Foreign Relations, American Academy of Art & Sciences and the National Committee on U.S.-China Relations.
He holds a B.A. from Princeton University and an M.A. from Columbia University Teachers College and has served as a trustee of both institutions. Kean is the author of The Politics of Inclusion, published by The Free Press and is co-author of Without Precedent, published by Alfred A. Knopf, a division of Random House, Inc. He writes a regular column for The Star Ledger with former Governor Brendan Byrne and appears as a regular commentator on New Jersey Network News. His wife is the former Deborah Bye of Wilmington, Delaware. The Keans have twin sons, Tom and Reed, and a daughter, Alexandra, and reside in Bedminster, New Jersey.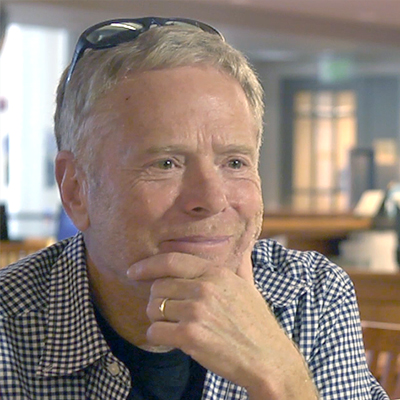 Robert Massie
Founder and CEO, Naptown Media, Inc.
Massie is founder and CEO of Naptown Media, Inc. a company that specializes in the development and production of documentary and series television. Naptown Media productions have received awards from both professional industry groups and film festivals.
Massie also is founder and Chairman of Marketing Informatics (Mi), an Indianapolis-based database marketing company launched in 1987.
Massie has been recognized repeatedly for business excellence. In 2019, Naptown Media won 6 2019 Telly Awards for excellence in film productions. Previously, he has been recognized with awards from IU's Kelley School of Business, Johnson Center for Entrepreneurship who three times recognized Massie with the Entrepreneurial Award of Distinction; three times Inc. magazine named his company as among the 500 Fastest Growing Private Companies in America; the Indianapolis Business Journal recognized his company as the fastest growing privately held company in the Indianapolis area; Experian created and granted a special award to Massie for his innovative use of data resources in the direct marketing discipline.
Massie has been an active member of the Indianapolis Community since moving to town in August of 1983. He has served on numerous non-profit boards (including the Indiana National Guard Relief Fund, Shepherd Community Center, et. al.) and held elected office with 8 years on the Indianapolis City County Council, serving as Chair of the Committee on Rules and Public Policy. Massie also has served on regional and national non-profit boards, most recently serving as a trustee for the American Schools of Oriental Research, the learned society for US universities and institutions engaged in archaeology in Israel, Jordan, Syria, Iraq and Cyprus; and Heartland Film Festival, one of the oldest film festivals in the world. In 2014, then-Governor Mike Pence recognized his service with a Sagamore of the Wabash.
Massie and his wife, Dianna, created the Robert D and Dianna T Massie Family Fund at the Central Indiana Community Foundation in 2007 to focus their philanthropic activities in the areas of child welfare and opportunity development for women.
Massie has written five books (four non-fiction works as co-author or ghost author along with one novel); he wrote or edited a line of educational curriculum for six years (1979-1985); he has written and syndicated two newspaper columns.
Massie is also a licensed pilot, an avid outdoorsman, an artist, a member of the Indianapolis Symphonic Choir, and most importantly a devoted husband and father. He and his wife of 51 years, Dianna, have three grown children, and 10 grandchildren.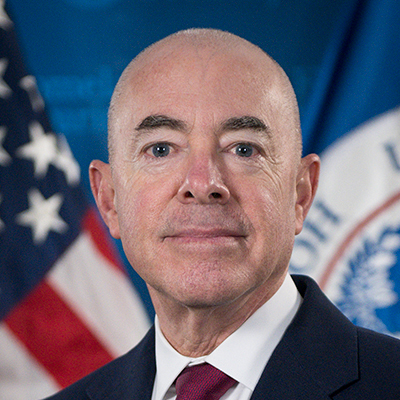 Alejandro Mayorkas
Secretary of the Department of Homeland Security
Alejandro Mayorkas was sworn in as Secretary of the Department of Homeland Security by President Biden on February 2, 2021. Mayorkas is the first Latino and immigrant confirmed to serve as Secretary of Homeland Security. He has led a distinguished 30-year career as a law enforcement official and a nationally-recognized lawyer in the private sector.
Mayorkas served as the Deputy Secretary of the U.S. Department of Homeland Security from 2013 to 2016, and as the Director of U.S. Citizenship and Immigration Services from 2009 to 2013. During his tenure at DHS, he led the development and implementation of DACA, negotiated cybersecurity and homeland security agreements with foreign governments, led the Department's response to Ebola and Zika, helped build and administer the Blue Campaign to combat human trafficking, and developed an emergency relief program for orphaned youth following the tragic January 2010 earthquake in Haiti. Mayorkas also created the Fraud Detection and National Security Directorate to better ensure the integrity of the legal immigration system.
Mayorkas began his government service in the Department of Justice, where he served as an Assistant United States Attorney in the Central District of California, specializing in the prosecution of white collar crime. After nearly nine years as a federal prosecutor, he became the youngest United States Attorney in the nation, overseeing prosecutions of national significance, including the investigation and prosecution of financial fraud, violations of the Foreign Corrupt Practices Act, public corruption, violent crime, cybercrime, environmental crime, international money laundering, and securities fraud.
Mayorkas received his bachelor's degree with distinction from the University of California at Berkeley and a law degree from Loyola Law School.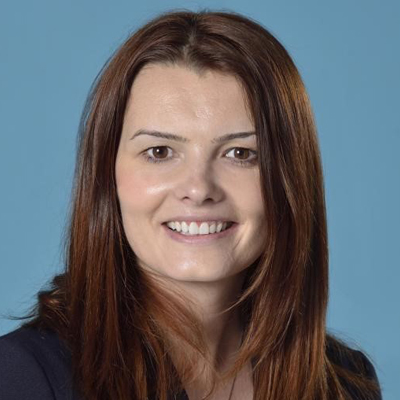 Maria McDonald
Founding Member, INVICTM
Maria McDonald is an Irish Barrister called to the bar in 2007. Maria has acted as a consultant on issues relating to female genital mutilation, gender-based violence, criminal legal aid, international criminal law and victims' rights.
Her work has been reference in the Dail and Seanad (Irish Houses of Parliament) and used for the filing of an amicus curiae brief before the International Criminal Court. From 2008 to 2014 she lectured part time in Dublin City University in subjects such as international human rights law and public international law.
Maria was a founding member of the Victims' Rights Alliance, a group of victim rights NGOs and human rights organisations. Their work resulted in the successful implementation of dedicated victim's rights legislation in Ireland.
Maria is on the Victims Focus Group for Operation Kenova, an investigation into the alleged activities of an individual codenamed Stakeknife, during a period known as 'the troubles' in Northern Ireland. Maria completed a project, co-funded by the European Commission, which developed training on victim's rights for lawyers and judges across five EU member states. In 2020, she was invited to be an Advisor to the EU Centre of Expertise for Victims of Terrorism.
In October 2018 Maria joined the Ontario Provincial Police as Deputy Director – Victim Support Strategy Lead and is focused on delivering a Victim Centred Approach. She is currently rolling out the OPP Victim Specialist Program.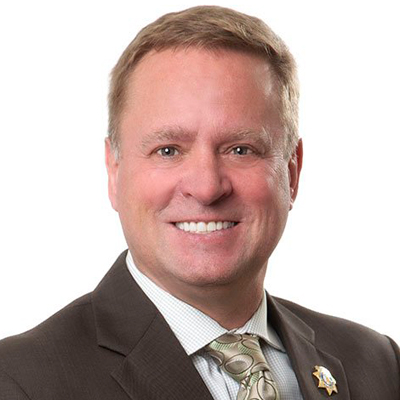 Kevin McMahill
Incoming Clark County Sheriff, Las Vegas Metropolitan Police Department Undersheriff (Ret.)
Former Undersheriff Kevin McMahill's law enforcement career spans more than three decades of service at every level of the Las Vegas Metropolitan Police Department. During his six years as Undersheriff, he provided strong leadership to help the community through some of its biggest challenges.
Kevin is known for his willingness to push innovative programs, like Hope for Prisoners, a mentoring program assisting those who are transitioning back into the workforce and community after incarceration. This partnership has been a resounding success, as 96 percent of participants never re-offend.
He also helped develop the Harbor, a new approach to juvenile justice providing wrap-around services to offenders and their families, with the goal of keeping kids out of the justice system.
Kevin retired from LVMPD in December of 2020 and worked in the private sector. He ran for Sheriff in March of 2021 and was successful in the campaign by winning it outright with almost 60% of the vote. He takes office in January of 2023 as the Clark County Sheriff and leader of the Las Vegas Metropolitan Police Department.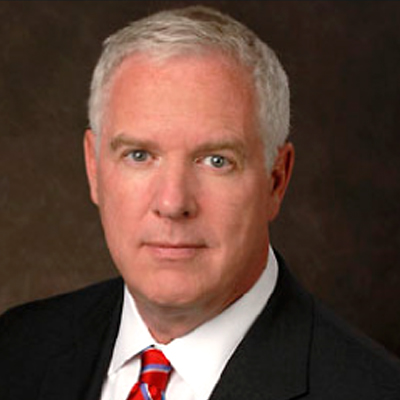 John J. Miller
Deputy Commissioner of Intelligence & Counterterrorism, NYPD (Ret.)
John J. Miller is the Deputy Commissioner of Intelligence & Counterterrorism of the NYPD. In that role, Commissioner Miller oversees the Intelligence Bureau, the Counterterrorism Bureau, and the NYPD's partnership in the FBI-NYPD Joint Terrorism Task Force (JTTF). Commissioner Miller has served in the post since 2014. Commissioner Miller is the former Deputy Assistant.
Director of National Intelligence for Analysis. Prior to that, he was an Assistant Director of the Federal Bureau of Investigation (FBI), where he was in charge of public affairs, community outreach and served as the bureau's national spokesman.
Along with his law enforcement career, Miller has worked in journalism as a senior correspondent for CBS News reporting for CBS This Morning and CBS Evening News for 60 Minutes. He is the winner of the DuPont Silver Baton ("DuPont Award), two Peabody Awards and eleven Emmys. Miller is also a former ABC News correspondent and anchorman, perhaps best known for conducting a May 1998 interview with Osama bin Laden in Afghanistan. He is the co- author of the New York Times bestseller "The Cell: Inside the 9/11 plot". (Hyperion, 2002)
Miller is a member of the International Association of Bomb Technicians and Investigators and the International Association of Chiefs of Police. Miller was named the 2019 recipient of the FBI-NEIA Penrith Award for excellence in law enforcement leadership.
Miller has been an instructor at the FBI's National Executive Institute, as well as the Leadership in Counterterrorism (LinCT) course, and has received specialized training in management and organizational change from Harvard University's John F. Kennedy School of Government, the Kellogg School of Management at Northwestern University and Columbia University.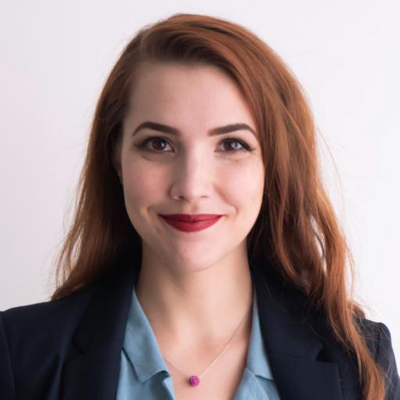 Pauline Okroglic
Legal Officer, Victim Support and European Affairs, France Victimes
Pauline OKROGLIC is a Legal Officer dedicated to victim support and European affairs at the Federation France Victimes, and a member of INVICTM (International Network Supporting Victims of Terrorism and Mass Violence).
During the trials of the terrorist attacks of November 13, 2015, she has worked with the Federation on informing all France Victimes' victim support associations of the support system set up by Paris Aide aux Victimes, and on mobilizing all associations to reinitiate contact and support to victims and their families prior to the trial. She also worked with INVICTM and the European Network Victim Support Europe in the referral of foreign victims to their local victim support organization.
Pauline interned for over ten months at the United Nation's International Criminal Tribunal for the Former Yugoslavia in The Hague within the Office of the Prosecutor, and for two months at the European agency Eurojust, within its Legal Service.
She joined the Federation France Victimes in 2018, and is specifically in charge of European affairs, providing legal support to France Victimes' network of victim support associations, and managing collective events (such as terrorist attacks, large-scale accidents, natural disasters).
She obtained her Master's degree in International and European Criminal Law from the University of Limoges (France) in 2015 and spent a year studying Law in the United States at the University of Oklahoma College of Law.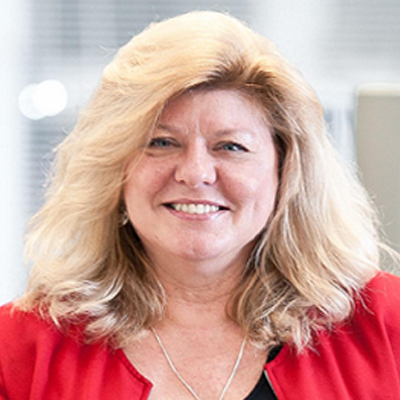 Sue O'Sullivan
Chair INVICTM, LINCT-AA Executive Advisory Board
Throughout her career, Sue O'Sullivan has been an advocate for safe and healthy communities and for increased services to victims. Ms. O'Sullivan began her distinguished career in policing in 1981, holding numerous leadership positions throughout her 30 years of service until retiring as Deputy Chief of Police (Ottawa).
Continuing forward with her work and drawing on her background and interest in assisting those affected by crime, Ms. O'Sullivan began an appointed term as Canada's Federal Ombudsman for Victims of Crime on August 16, 2010 and completed her term on November 15th, 2017. During her time as Ombudsman, Ms. O'Sullivan continually placed a strong emphasis on ensuring that victims' voices were heard at the federal level and pushed for positive change for victims of crime in Canada, including making recommendations to the Government of Canada on legislative and policy amendments.
She is currently the Chair of the International Network Supporting Victims of Terrorism and Mass Violence and the CACP National Working Group Supporting Victims of Terrorism and Mass Violence, a founding member of Victim Support Asia, a member of the International Victims Focus Group for Operation Kenova, a member of the Counter Terrorism Preparedness Network - Humanitarian Assistance and Psychosocial Subgroup and the ICRC Missing Persons Global Community. Sue is also a past president of the Leadership in Counter Terrorism Alumni Association and a current member of the Executive Advisory Board. Sue was appointed to the National DNA Data Bank Advisory Committee in 2018.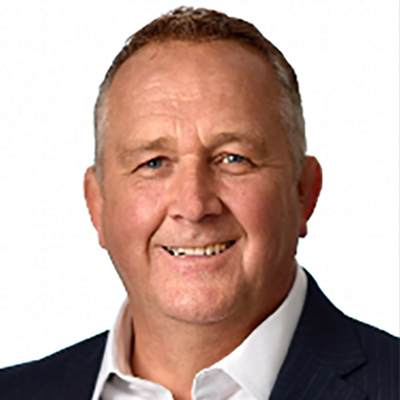 John Parkinson
Former UK Chief of Police
John is a former UK Chief of Police with experience of leading counter terrorism investigations and operations including the 7/7 London Bombings enquiry in Leeds. He was Head of the North East Counter Terrorism Unit and acted as UK Senior National Coordinator Counter Terrorism.
He is now a strategic Counter Terrorism and security advisor and had led development programmes worldwide. He was awarded the OBE for his services to Policing and Counter Terrorism in 2011 and holds a Master's Degree from the University of Cambridge where he is a Visiting Scholar. He is a Chartered Manager, a Companion of the Chartered Management Institute, a Companion of the Institute of Management Specialists, a Fellow of the Royal Society of Arts and a Member of the Security Institute. He is a past President of thel Leadership in Counter Terrorism Alumni Association (LinCT-AA), a current member of the Executive Advisory Board and Associate Executive Director.
He has contributed to and edited a number of publications on terrorism and violent extremism.
He is a visiting Professor at the University of Huddersfield and the Chair of their Secure Societies Institute. He is also a visiting Senior Research Fellow at Sheffield Hallam University and the Chairman of CENTRIC (Centre of Excellence for research into Terrorism, Resilience, Intelligence & Organised Crime).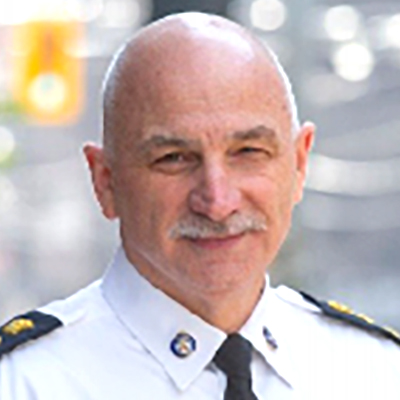 James Ramer
Chief, Toronto Police Service
James Ramer has been a member of the Toronto Police Service since 1980. He was appointed as Chief of Police in August 2020. Prior to being appointed to his current position, Chief Ramer was the Deputy Chief of Specialized Operations Command (SOC); overseeing 1,200 police officers, 160 civilian members, and managing a budget of $240M.
SOC is comprised of the Service's various investigative squads and a variety of specialized uniform units. As Staff Superintendent of Detective Operations, he was responsible for such specialised units as Homicide, Hold Up, Sex Crimes, and Financial Crimes. He was also the Unit Commander at 22 Division, the Community Mobilisation Unit, Professional Standards, the Emergency Task Force, and Intelligence Services.
He holds memberships with the International Chiefs of Police (IACP), the Canadian Association of Chiefs of Police (CACP) and the Ontario Association of Chiefs of Police (OACP). He sits on sub-committees for the CACP and OACP that pertain to counter terrorism, national security issues, and organized crime. Chief Ramer is also a member of the Executive Body for the Criminal Intelligence Service of Ontario and the National Executive Committee (NEC). Chief Ramer has completed the Leadership in Counter Terrorism Programme (LinCT), Senior Police Management (Boston College), and National Securities Studies (Canadian Forces Staff College). He has also completed the National Incident Commanders Course (NICWGA), the Senior Police Administration course, and is a certified Incident Commander.
He is a Board Member with the LinCT Executive and with Covenant House. He holds a Bachelor of Arts Degree in English and History, together with post-graduate studies in Industrial Relations and Ontario History, from the University of Toronto.
In 2010, he was awarded the 30 year Police Exemplary Service Medal, in 2012 was a recipient of the Queen's Diamond Jubilee Medal, and in 2019, was appointed Member of the Order of Merit (M.O.M.) of the Police Forces.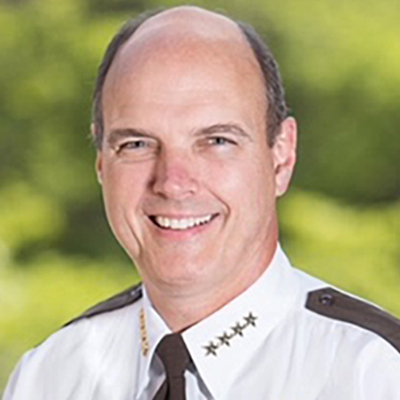 Rich Stanek
Co-Founder and Principal Consultant, Public Safety Strategies Group, LLC.
Rich Stanek is the co-founder and Principal Consultant with Public Safety Strategies Group, LLC., bringing his wealth of knowledge from 36 years of public safety experience to clients across the country.
This wealth of knowledge includes organizational leadership, agency management, national law enforcement best practices, crime reduction strategies, public policy advocacy, corporate security, and expert testimony. Sheriff Stanek (Ret.) served as the 27th Sheriff of Hennepin County (Minneapolis, MN) for 12 years with responsibility for the safety and security of 1.3 million residents. He managed over 1100 employees and volunteers, a budget of $125 million, and provided care and custody for inmates in the largest Jail and Sheriff's Office in the Upper Midwest.
Rich is the former President of the Major County Sheriffs of America; First Vice President of the National Sheriff's Association and President of the Minnesota Sheriffs Association. He served five terms in the Minnesota Legislature, before being appointed by the Governor as Commissioner of Public Safety and Director of Homeland Security for the State of Minnesota. Rich is a member in good standing of a number of National Criminal Associations; including the International Association of Police Chiefs (IACP), National Sheriffs Association (NSA), Major County Sheriffs of America (MCSA), Leaders in National Counter-Terrorism (LINCT), American Jails Association (AJA), and the American Corrections Association (ACA).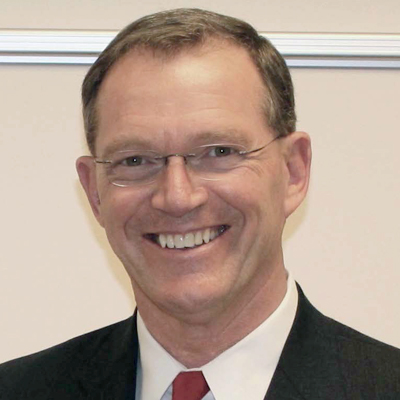 Danny R. Stebbins
Colonel Connecticut State Police (Ret.)
Dan Stebbins is the retired Colonel of the Connecticut State Police. He has 40 years of combined law enforcement experience having working at both the State and Federal levels. He was the on-scene commander at the Sandy Hook Elementary School in Newtown on 12/14/12.
The lessons learned from the Sandy Hook shootings continued long after this horrific event as many first responders suffered from Post Traumatic Stress Injuries. Dan will share the difficulties the agency experienced by not being prepared for the traumatic stress suffered by so many people associated with the initial and follow-up investigation.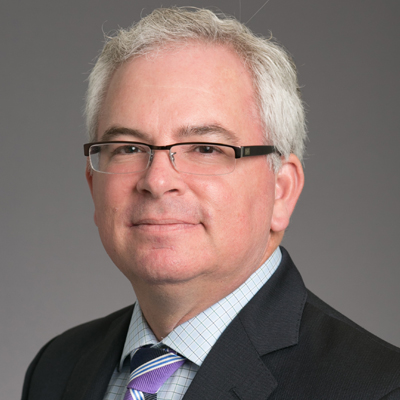 Vincent Talucci
Executive Director/Chief Executive Officer, International Association of Chiefs of Police (IACP)
Vincent Talucci serves as the Executive Director / Chief Executive Officer of the IACP. As the chief staff executive, Mr. Talucci is responsible for leading a staff of over 140 professionals and providing strategic guidance to the IACP's volunteer leadership, membership, and stakeholders on critical issues confronting the global policing profession.
Prior to being appointed Executive Director in 2014, Mr. Talucci was IACP's Deputy Executive Director, Director of IACP's Programs and Research Activities Directorate, and oversaw a broad range of core association services: police operations and management evaluations; promotional testing; executive search and placement; and oversight of federally supported programmatic efforts.
From 2010 to 2012, Mr. Talucci served as Principal Advisor for Law Enforcement, State and Local Government Practice, with SAS, a worldwide software industry leader in analytics. From 2002 to 2010, Mr. Talucci served with the IACP, progressing to Director of the Division of State and Provincial Police (S&P), and worked to forge strategic directions to address critical issues facing state and provincial law enforcement, and led efforts in information sharing, homeland security, and innovative technology. Before joining IACP, Mr. Talucci worked with the United States Department of Justice's National Institute of Justice, where his responsibilities included the substantive management of criminal justice initiatives.
Mr. Talucci holds a Bachelor of Arts from Rutgers University, a master's degree in Public Administration from the University of Washington and is a Certified Association Executive (CAE).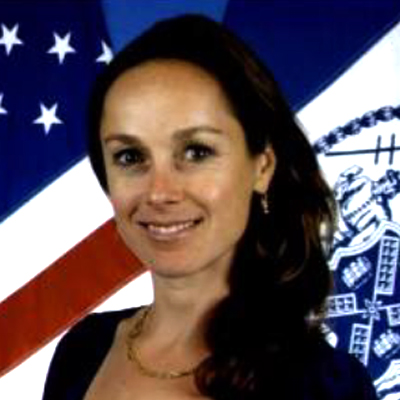 Rebecca Ulam Weiner
Assistant Commissioner for Intelligence Analysis
Assistant Commissioner Rebecca Ulam Weiner is the executive official responsible for counterterrorism and cyber intelligence analysis and production for the New York City Police Department's Intelligence Bureau.
She shares responsibility for policy development and program management for the Intelligence Bureau and is one of the principal advisors to the Deputy Commissioner for Intelligence and Counterterrorism. Assistant Commissioner Weiner oversees the Intelligence Operations and Analysis section of the Intelligence Bureau, integrating intelligence analysis and operations functions and managing intelligence production for internal and external stakeholders. She publicly represents the NYPD in matters involving counterterrorism and intelligence.
In March 2010, Assistant Commissioner Weiner became the first representative of local law enforcement to serve in the Office of the Director of National Intelligence's National Intelligence Council, where she focused on transnational crime and terrorism. She served previously as Legal Counsel to the Intelligence Bureau's Intelligence Analysis Unit and as Team Leader for the Middle East & North Africa, overseeing intelligence collection and analysis related to threats associated with those regions.
Prior to joining the NYPD in 2006, Assistant Commissioner Weiner was an International Security Fellow at the Harvard University John F. Kennedy School of Government's Belfer Center for Science and International Affairs, focusing on national security and legal issues. She also worked as a biotechnology consultant at the Organization for Economic Cooperation and Development, and as a Science & Technology Research Associate at the Council on Foreign Relations.
Assistant Commissioner Weiner graduated magna cum laude from Harvard College in 1999 with a Bachelor of Arts in History & Literature, and she graduated cum laude from Harvard Law School in 2005 with a Juris Doctorate. She was admitted to the Bar of the State of New York in 2006, is a member of the Council on Foreign Relations, and is an Adjunct Assistant Professor at Columbia's School for International and Public Affairs.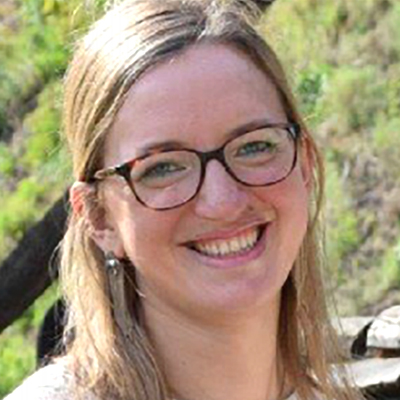 Dr. An Verelst
Psychosocial Manager, Belgian Public Health
Dr. An Verelst is psychosocial manager at the Belgian public service of Public Health working at the service on emergency care and is setting up the Belgian Centre of Expertise on psychosocial support after collective emergencies.
She is currently also working with UGent and ENABEL to improve cultural sensitive support for victims of sexual violence in the Democratic Republic of the Congo, Burkina Faso and Senegal. An is a postdoctoral researcher with specific interest, publications and experience on the psychosocial impact of victimisation (e.g. sexual violence, armed conflict, migration, terrorism) and its implications for psychosocial support for victims. She worked as a psychologist in war-affected regions in Northern Uganda and Eastern Congo.
In Eastern Congo she founded and managed the Centre for Children in Vulnerable Situations, a victim support NGO providing psychosocial support children, families and communities impacted by armed conflict. There, she carried out a large scale quantitative and qualitative doctoral study on the psychosocial consequences of sexual violence during and after the armed conflict and its consequences for treatment. She is a proud member of INVICTIM and works as a volunteer with Victim Support Europe to contribute to improve support for victims of terrorism in Belgium, Europe and around the world.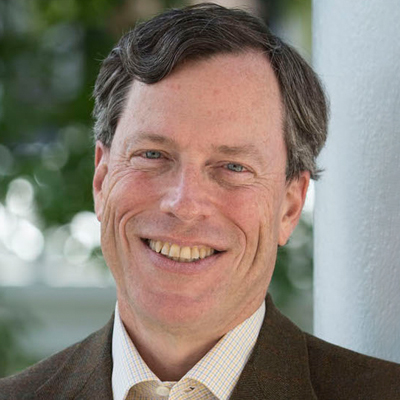 Philip Zelikow
White Burkett Miller Professor of History, University of Virginia
Philip Zelikow is the White Burkett Miller Professor of History at the University of Virginia. His scholarship focuses on critical episodes in American and world history.
An attorney and former career diplomat who has served at all levels of American government, his federal service includes work in the five administrations from Reagan through Obama. He has also led bipartisan commissions, serving as the executive director of the 9/11 Commission and, before that, as executive director of the Carter-Ford commission on federal election reform, and recently led a national planning group for a commission on the Covid pandemic crisis.