VOICES November Highlights

Dear Families and Friends,
Only a few days away until VOICES Always Remember Gala! We are looking forward to gathering on Thursday at the New York Athletic Club to celebrate the leadership and legacy of Alice Greenwald, Governor Thomas Kean and Congressman Lee Hamilton.
If you missed our Annual Remembrance Symposium in September, the recordings of the two-day event are now available on our website. The presentations highlight the work of leading experts in national security and law enforcement – a topic that continues to be critical today – and the dedicated individuals who continue to provide support for the 9/11 community.
I am humbled to mention that on Wednesday, November 15, I will be recognized as Person of the Year at the American Society for Industrial Security (ASIS) NYC Chapter annual luncheon. Although our work at VOICES was my vision, I credit our dedicated staff, donors, partners and volunteers for the heavy lifting of providing the ongoing support and resources for those we serve.
Also on November 15, my dear and brilliant friend, Dr. Sajjan Gohel is participating in a program at the 9/11 Memorial & Museum. Dr. Gohel will be discussing his recently released book - Doctor, Teacher, Terrorist: The Life and Legacy of Al-Queda Leader Ayman al-Zawahiri. I encourage you to attend the event, registration is required.
While the beauty of the changing of the seasons is upon us, we recognize that many are faced with serious challenges as a result of the recent tragedies. Please contact us at 203-966-3911 or support@voicescenter.org if we can be of assistance.
With warm regards,
Mary Fetchet & the VOICES Team
---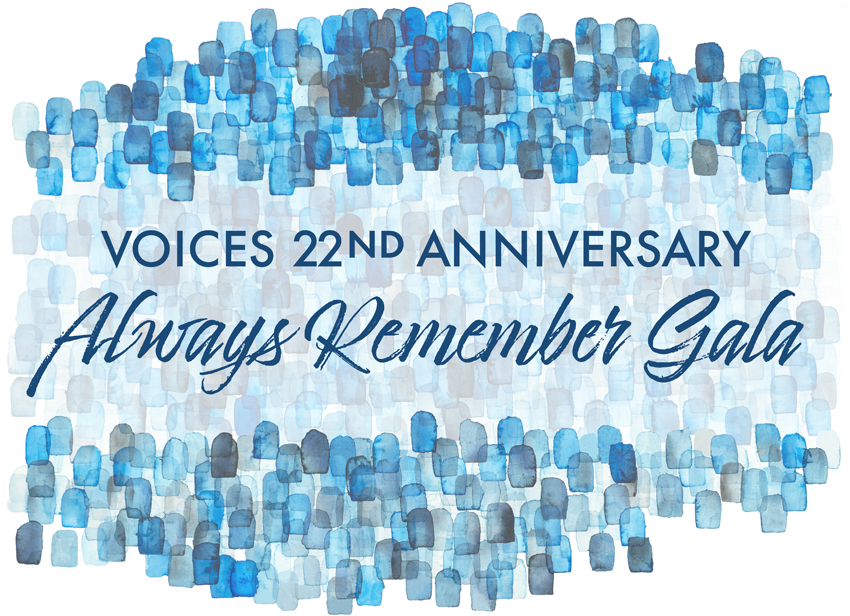 Thursday, November 9, 2023
New York Athletic Club
180 Central Park South
New York City
---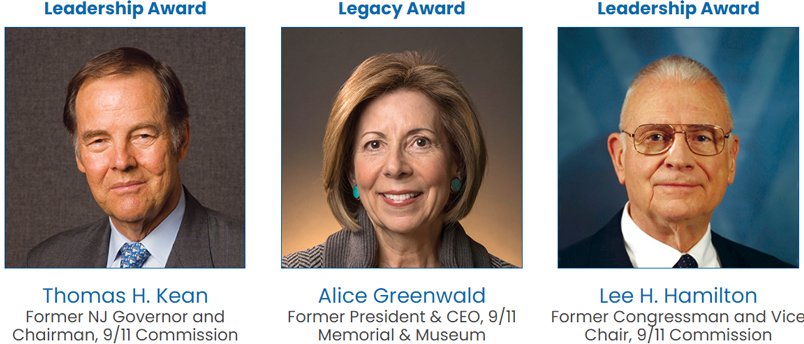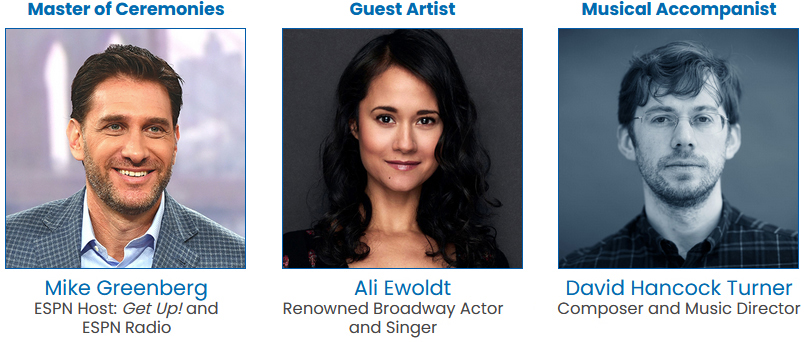 Less than a week to go! VOICES 22nd Anniversary Always Remember Gala will be held on November 9 at the New York Athletic Club. Once again, Mike Greenberg takes the helm as emcee extraordinaire!
This year VOICES Leadership Award will be presented to Governor Thomas H. Kean and Congressman Lee Hamilton, Chairmen of the 9/11 Commission. Alice Greenwald, former President and CEO of the 9/11 Memorial & Museum, will be recognized with VOICES Legacy Award.
We are excited to announce that renowned soprano, Ali Ewoldt and accompanist David Hancock Turner will perform a musical medley. Ali made her Broadway debut as Cosette in the 2006 revival of Les Misérables and also starred as Christine in The Phantom of The Opera, among many roles. David is an acclaimed pianist and music director. His recent shows include The Butcher Boy and A Child's Christmas in Wales at the Irish Repertory Theatre as well as Penelope, Cheek to Cheek, and Desperate Measures at the York Theatre.
Join us to celebrate the legacy and leadership of these extraordinary honorees! Limited seats, sponsorships, and ads are available. Your participation supports VOICES work.
---
---

Doctor, Teacher, Terrorist: The Life and Legacy of Al-Qaeda Leader Ayman al-Zawahiri
Wednesday, November 15, at 6 p.m. ET
---
In 2011, Ayman al-Zawahiri succeeded Osama bin Laden as head of al-Qaeda, a position he held until he was killed by a U.S. drone strike in July 2022. In his upcoming book, Doctor, Teacher, Terrorist: The Life and Legacy of Al-Qaeda Leader Ayman al-Zawahiri, Dr. Sajjan Gohel, International Security Director at the Asia-Pacific Foundation, provides the first definitive account of one of the world's most wanted terrorists.
In conversation with Museum Director Clifford Chanin, Gohel details the life of al-Zawahiri, his deadly legacy, and the history and future of al-Qaeda.
---

ISC East: ASIS NYC Person of the Year Awards Ceremony
Wednesday, November 15, 2023
---
Mary Fetchet, VOICES Founding Director, is being honored as the ASIS NYC Person of the Year for her commitment and dedication in serving the 9/11 community for over two decades. The Honorable Thomas H. Kean will deliver keynote remarks. Special guests include former NYPD Commissioners John Miller, Dermot Shea and Keechant Sewell, as well as US Marshall Ralph Sozio and First Deputy Commissioner of the NYPD, Tania Kinsella.
Please register below if you would like to attend.
---
Ongoing Support Groups
VOICES is committed to providing long-term support and access to resources, mental health care, and programs that promote resilience.
Our Community Peer Support Groups provide an opportunity for families, survivors and responders to connect and discuss their shared experiences.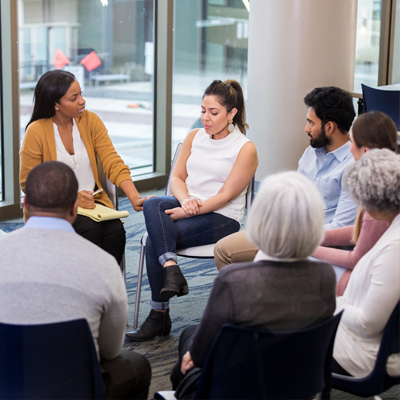 Bereavement Group Who Lost a Loved One in the Past 3 Years
Caregivers
Family Members