Kathie Lee Gifford, the co-host of the fourth hour of NBC's Today Show, will be the keynote speaker for the Voices of September 11th "Always Remember" gala on June 20, 2012 at Chelsea Piers in New York City. Kathie Lee Gifford and her husband, former New York Giants player Frank Gifford, were at their Greenwich home on Long Island Sound at the time of the attacks on September 11th. She later learned that her assistant and longtime friend lost her husband who worked at Cantor Fitzgerald. Looking back on the attacks on the Today Show, Gifford said, "At the time, we thought we would never see light again; never see a happy day again. Now is a time to remember and thank again those who gave their lives trying to help others."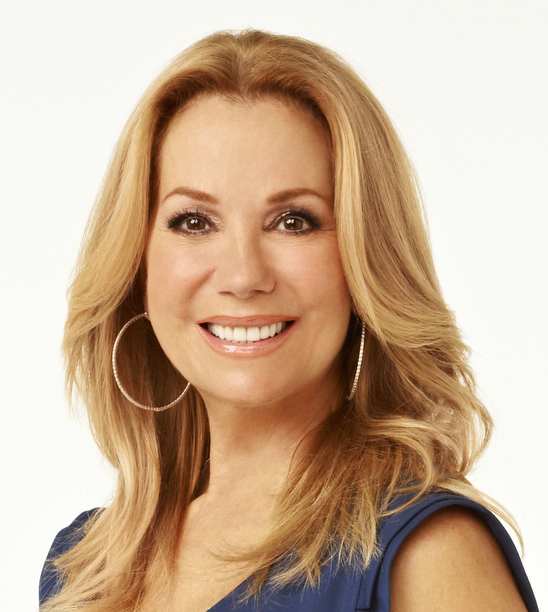 Kathie Lee Gifford has enjoyed a diverse and successful four-decade career as a television host, actress, singer, playwright, songwriter and author. Though best known for her 15 years on Regis and Kathie Lee (11 Emmy nominations), and currently acting as the two time Emmy-winning co-host of the fourth hour of the Today Show with Hoda Kotb, Gifford has always pursued projects which inspire and challenge her. Gifford made her Broadway debut in Stephen Sondheim's 'Putting it Together' in 2000, then originated the role of Marta Dunhill in Rupert Holmes' 'Thumbs' and played Miss Hannigan in a record-breaking run of "Annie" at Madison Square Garden. In 2005 her first musical 'Under The Bridge' (book and lyrics, contributing composer) opened off Broadway. In October of this past year, her musical 'Saving Aimee' (book/lyrics) opened at the 5th Avenue Theatre in Seattle, WA.
Gifford devotes much of her time to humanitarian work, lending her support to several organizations that help abused, neglected, sick and poverty-stricken children. Among those charities are Childhelp, which Gifford serves as spokesperson, and the Association to Benefit Children (ABC), which spawned Cassidy's Place and Cody House in New York City, named after her two children.
Co-founder of Voices of September 11th Mary Fetchet and Voices Board member and Gala Chair Bonnie McEneaney have planned a special evening to support the work of Voices of September 11th to provide assistance to 9/11 family members, survivors and rescue workers. Fetchet expressed her appreciation to Gifford for her support. "We are very honored to have Kathie Lee participate in this year's gala. Like many artists in the aftermath of 9/11, she conveyed her feelings by writing a heartwarming song that gave comfort to her friend and others who lost loved ones. Her personal reflections will be especially meaningful to all of those attending the event."
Honorary Chairs for the event include NBC Nightly News anchor Brian Williams and his wife, Jane Stoddard Williams, and New Jersey's former Governor and 9/11 Commission Chair Thomas Kean. All three have been long time supporters of the organization. In a recent speech, Governor Kean said about Voices of September 11th, "This has grown from an acorn into an enormous tree. You are still growing, you are still teaching, you are still helping each other and you are still helping the rest of us understand and remember."
Entertainment for the gala will be provided under the direction of pianist and composer David Friedman. Friedman is a regular guest on the Today Show on NBC, co-writing a new song each month with Kathie Lee Gifford based on stories submitted by viewers, for the "Everyone Has a Story" series. David has written hundreds of songs with Kathie Lee, and they have co-written and co-produced two children's CDs. Opera singer Amanda Nisenson, soloists Joan Carlo and Matt Thomas, and cellist Nada Radulovich, who have performed to great acclaim at Voices of September 11th's commemorative events in the past, will again participate.
Voices of September 11th was co-founded by 9/11 family members Mary Fetchet and Beverly Eckert in 2001 to provide information and support services to all those impacted by the 9/11 terrorist attacks. The non-profit provides a wide range of programs that promote resiliency, commemorate the lives lost, advocate for reforms to make our country safer and share lessons learned to assist others responding to traumatic events.
Proceeds from the gala will support the Voices of September 11th 9/11 Living Memorial Project which chronicles the nearly 3,000 lives lost and documents firsthand accounts of rescue workers and survivors at the World Trade Center, the Pentagon and Shanksville, PA. The 9/11 Living Memorial contains an extensive collection of over 60,000 photographs, written materials and personal keepsakes and will continue to expand over time. Featured by the Clinton Global Initiative, the 9/11 Living Memorial Project will be a key component of the exhibits at the National September 11 Memorial & Museum in New York City.
Information about the Living Memorial Project and registration for the gala can be found on the Voices of September 11th website, www.voicesofseptember11.org or by calling Michelle Doherty at 203-966-3911.