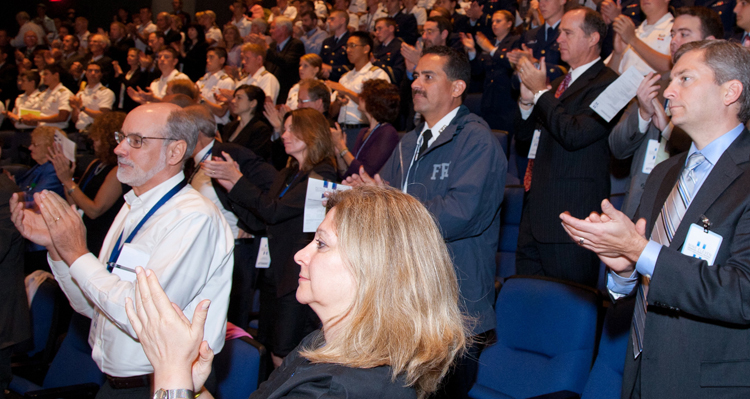 Acts of terrorism, mass violence or natural disasters seem to occur more frequently, both here in the United States and abroad. The notion of "it can't happen here" is fading as random traumatic events occur in both small and large communities, requiring an immediate response. Support systems remain primarily focused on short-term needs, and VOICES longstanding expertise in working with victims' families, survivors, and responders, as well as our research findings, indicate a need for consistent long-term support. Communities that wish to implement a long-term treatment model are often unsure where to begin. This is the gap we are addressing.
Through support from the Robert Wood Johnson Foundation, VOICES launched its Center of Excellence for Community Resilience in 2014. The work of VOICES Center of Excellence focuses on three primary areas: research, curriculum building/education and consulting advice and counsel.
The Center works collaboratively with our public and private partners to share lessons learned and best practices in preparing for and responding to traumatic events. Our initiatives include:
Preparing for After, an online resource kit based on interviews conducted with service providers who responded to 9/11, the Oklahoma City bombing, and the shootings at Virginia Tech, Northern Illinois University and in Tucson, Arizona.
 
VOICES of Experience: Helping Communities Heal after Traumatic Events, a two-day training for community stakeholders for how to prepare for and respond to traumatic events, taking into consideration the long-term support the community will require. Contact our office to schedule an appointment: 203-966-3911
 
Research projects assessing mental health issues, bereavement, post-traumatic growth and PTSD.
 
Curriculum development, training, workshops, and annual academic conferences.