Last week was full of transitions for Voices of September 11th and our staff. Our enthusiastic spring interns completed the last hours of their internship programs just in time to graduate high school! A few days later, our offices were once again full with a new group of New Canaan High School students. For the next few weeks, these summer interns will be working on a memorial project, documenting community response to 9/11. Their focus will range from local town memorials to the National September 11 Memorial in New York City, as well as personal memorials created by families. If their personal biographies tell us anything about the quality of work we can expect, then we are certainly looking forward to seeing their final project in August!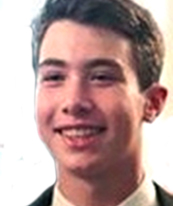 Steven Singer
Class Year: Senior
Steve runs track year-round and also throws javelin and discus for the high school. He is a member of the debate team, the Model United Nations club, and also record club in which a group of students listen to an album each week and then discussing their impressions. In addition to interning at VOICES this summer, Steve is caddying at the New Canaan Country Club and has plans to travel to Montana with his family. He hopes to enter the economics/finance field and work on Wall Street in the future.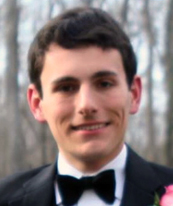 Ryan Callahan
Class Year: Senior
Ryan also runs track year round and is currently training for the cross-country season. He is a member of the pre-med club and National Honors Society and recently became an Eagle Scout. In his free time, Ryan is an accomplished musician skilled in six instruments: the euphonium, tuba, trumpet, trombone, bass, and electric bass. This summer, he plans to visit colleges. Ryan is interested in going to veterinary school and working with animals.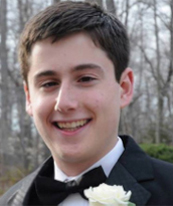 Michael Popper
Class Year: Senior
Mike enjoys playing soccer, tennis, and basketball. He is a member of the Model United Nations club, debate team, math team, National Honors Society, and treasurer of the Global Economic Finance club. This summer, he hopes to find time to play golf and tennis while interning at VOICES, and is also looking forward to vacationing in Stone Harbor, NJ with his family. It may not surprise you to hear Mike sees himself either working as a physicist or on Wall Street in five years.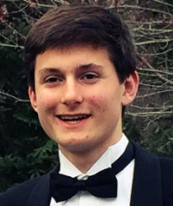 Ted O'Rourke
Class Year: Senior
Ted plays on the varsity soccer, hockey, and lacrosse teams at New Canaan High School. He is editor of the Spectator Literary Magazine, a member of the math team and National Honors Society and president of the Service League of Boys. Along with interning at VOICES this summer, Ted will be working as a laboratory assistant at a marine biology lab in Cape Cod. He hopes to become an engineer.
Mary Louise Taylor
Class Year: Junior
While Mary is the youngest of the group, she is equally active in the community. Mary runs cross-country and track, and plays lacrosse for the high school. She is vice president of both Art Club and Gallery Club. This will be Mary's second summer interning at VOICES. She became interested in 9/11 after reading Bonnie McEneaney's book Messages and approached Mr. Fetchet about becoming involved in VOICES at a school assembly. Mary hopes to major in international relations in college and work at a non-profit organization in the future.